4 Criteria For Choosing Between Body Butter and a Body Balm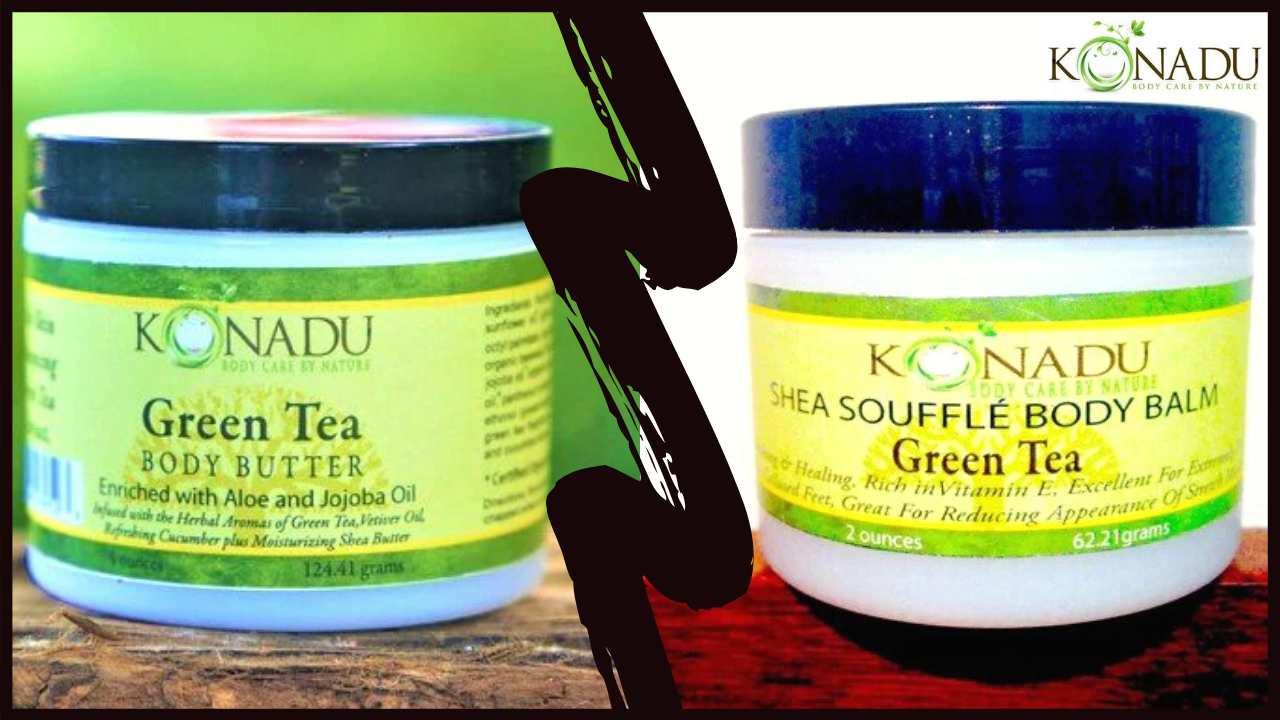 Moisturizing is one of the crucial yet underrated ways that you can care for the health of your skin. A moisturizing regimen does not just make your skin look luminous, but it also slows down the early signs of aging. When it comes to protecting skin from environmental damages, soften rough patches or blemishes and replenish moisture, people commonly use either body butter or a body balm. Choosing between a body butter and body balm is important based on the following criteria:
Skin Hydration: Although both body butter and body balm have the benefit of hydrating your skin, most people who feel they need more hydration to tend to choose body butter over body balm, especially ones with aloe juice or water as an ingredient. Those who need a concentration of more oils in their daily moisturizer tend to choose a body balm. Most skin care experts recommend adding a body balm or butter to your body care routine to maintain a healthy hydrated glowing skin. The body butter and body balms are widely used by many people because they are usually made up of cocoa butter and or shea butter, commonly known for their moisturizing properties.
Season or Weather Condition: Natural body butter can hydrate your skin and create a protective barrier against loss of moisture or dryness during harsh weather conditions especially in the fall and winter seasons. However, most people tend to opt for body balms in the winter or fall season because their skin tends to be very dry in those seasons and can only be properly moisturized and hydrated with moisturizers that have more oils like a body balm. For those who have normal skin, body butter can be used all year round. This is because body butter has a thicker consistency than lotions and has a good amount of oils in it, which makes it work perfectly for year-round daily use.
Personal Choice: It is fair to say that many people do not know any major difference between body butter and body balm because they are made with similar ingredients. They both offer a great hydrating and nourishing experience. For this reason, they make their choice based on a personal choice of a brand name or just what makes their skin feel good, or what works well with their skin type. Some people like the buttery texture of body butter while some prefer the thick balmy consistency of body balms with more concentration of oils and butter.
Skin Type: The main difference between a body butter and a body balm is the water to oil ratio. The body butter is the thickest formulation of body moisturizers. If you have normal or mildly dry skin type, then having an overnight moisturizing treatment with body butter will be the right choice for you. If you have extremely dry, chapped, and flaky or cracking skin, then a body balm with more moisturizing oils will be perfect for you.
Regardless of how you decide whether to use a body butter or body balm, one thing is for sure, body balms and body butter are both excellent skin moisturizers. Ultimately, they both will make your skin feel soft, smooth, and hydrated instantly.
To know more details, please visit https://www.konadubodycare.com/