5 Amazing Benefits of Using Loofah Soaps In The Shower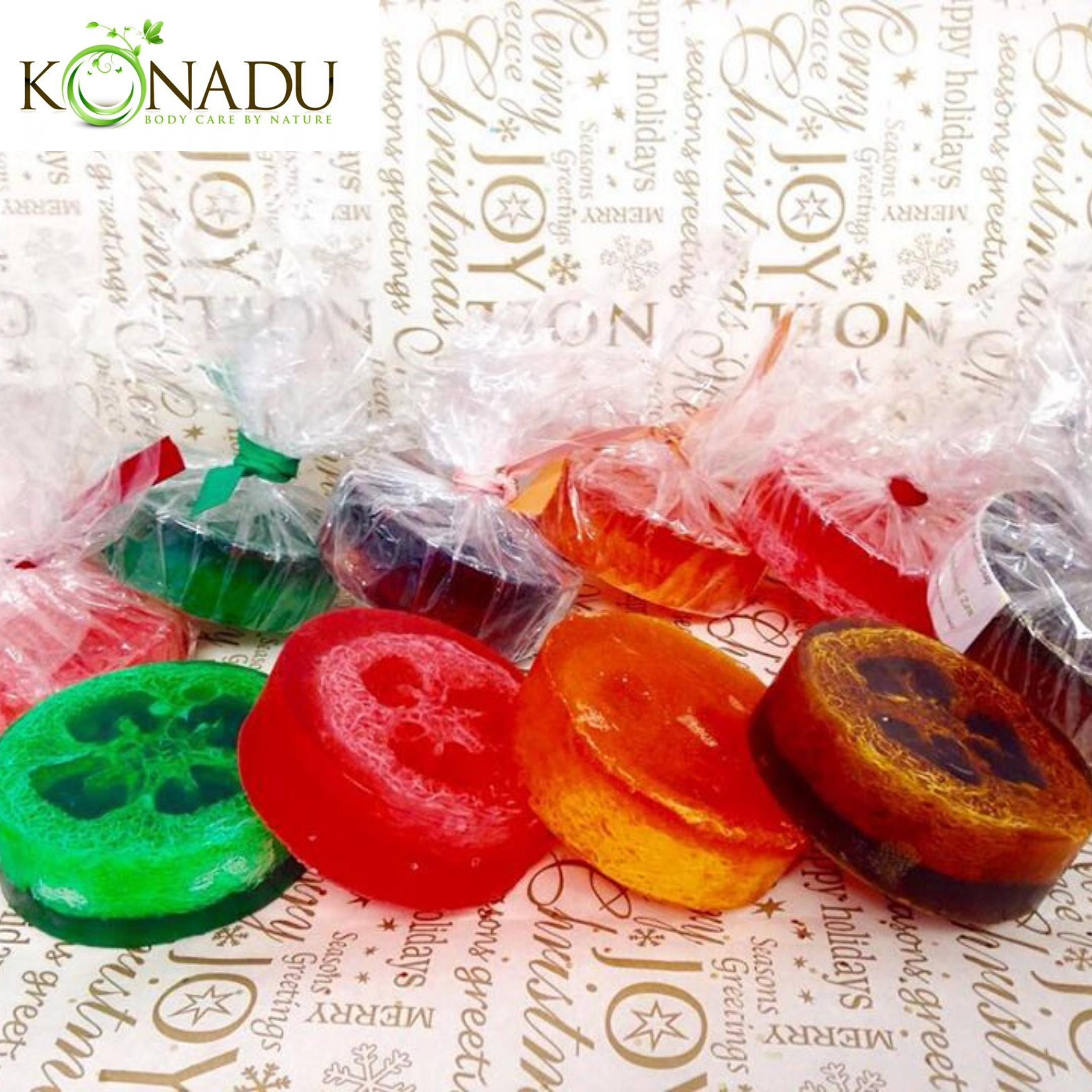 These days taking a shower has become more of a daily self-care ritual for relaxation and aromatherapy. That is why there are plenty of beauty products on the market to make showering more interesting, fun, and relaxing. Loofah soaps have become one of the interesting and amazing phenomena among the other showering products out there. The beauty and vibrant color of the soap itself, as you see the loofah embedded in it is, the natural fragrance or scent it gives out as it bubbles all over your body as you bathe makes it a beautiful showering experience. Not only are loofah soaps beautiful, but they also have several benefits that you may not know.
Check out these five benefits of taking a shower with loofah soaps:
Proper Exfoliation: Loofah soap is known for skin exfoliation benefits as it gives the combined benefits of both loofah and soap. When you use loofah soap continuously for some days, the loofah portion comes outside and provides exfoliates as you bathe with it. Some people find that loofah soaps are very beneficial when you use them on certain parts of the body, like your underarms, knees, thighs, legs, and elbows where daily exfoliation to keep them smooth. It is important to note that the amount of pressure applied while scrubbing should be based on the tenderness and condition of your skin.
Healthy & Glowing Skin: Loofah soaps are not only good for exfoliation but they take care of your skin and maintain a beautiful daily glow. Usually, loofah soaps are handcrafted soap with natural ingredients that protect your skin without causing any side effects. The common ingredients used to prepare loofah soaps include but not limited to turmeric, honey, essential oils, and coconut oil which are all moisturizing ingredients, and healthy for your skin.
Improves Blood Circulation: As mentioned above, loofah can be used as a great skin exfoliator to remove impurities, dirt, and dead skin cells from your skin. Apart from this, it also massages your skin, which improves your blood circulation and ultimately improves your skin health. It cleanses your skin and promotes blood circulation.
Safe for Your Skin Health: Loofah Soaps are made up of soap along with natural loofah fruit and other natural ingredients. But still, you can check off the ingredients while buying all-natural loofah soap to ensure that it does not contain any toxic chemicals. You must always make sure that you using the best skincare and beauty products on your skin as your skin should be a priority in all your buying decision.
You Save Money: When you buy soap and a loofah separately, you may have to pay more, a good natural soap may cost you about $6.99 - $9.99 and a loofah may cost anywhere from $5.99 to $10, bringing it to a total cost of both $13-$18.00. When you but a loofah soap, you are getting the two in one at a reasonably low price of $9-$12 depending on the size and other embellishments on the loofah soap. That means you will save a lot of money while getting a host of benefits.
With gentle scrubbing of loofah soap, you can pamper your skin and easily remove the dirt from the outer layer.
Konadu Body Care is the most trusted online shop from where you can buy a wide variety of all-natural loofah soap such as cranberry orange spice loofah soap, vanillanilla loofah soap, lemongrass loofah soap, etc. at affordable prices.
To know more details, you can visit https://www.konadubodycare.com/loofah-soaps/